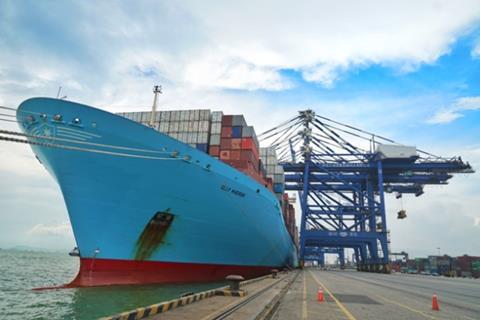 The port of Nansha in southern China now has four direct sailings to Europe. The doubling of the service, with two ships going to the Mediterranean and two to northern Europe, is in response to rising demand. Automotive parts are among the goods carried on the service.
"Before this extra service, we already saw the Nansha volumes on the existing services to and from Europe increasing by 40% year-on-year," Johannes Nanninga, CEO of Guangzhou Port (Europe), told Automotive Logistics. "With the extra service, we expect that number to go up by another 20%."
Though the port operator does not have a specific percentage of the automotive segment's market share in the sailings, he described it as substantial.
The area surrounding West Pearl River Delta port covers major manufacturing and trading cities, such as Foshan, Zhongshan and Jiangmen, which are an important sourcing area for lighting, electronics and other automotive parts in the aftermarket.
Nansha on Longxue Island serves as Guangzhou's deep-sea port and is playing an ever-increasing role in the Pearl River Delta area by, its operator argues, benefiting from lower logistics costs than the traditional export port of Shenzhen on the East Pearl River Delta.
Nansha is closer to many manufacturers, which also gain because the port is closer to supplier premises and customs formalities may be smoother, said Nanninga.
"There might be operational cost savings in terms of empty equipment availability, because suppliers on the West Pearl River Delta can obtain their containers from the deep-sea terminal's stock, while before they had to get them from the river terminals which, especially around public holidays, are less constant in service and equipment availability," he added.
The first sailing of the expanded service took place on July 28 when the Elly Maersk left the port of Nansha. The service is run by the 2M Alliance formed by Maersk and the Mediterranean Shipping Company (MSC), which is deploying 12 vessels of 14,000 to 18,000 teu.
The full calling list is: Ningbo – Shanghai – Nansha – Yantian – Tanjung Pelepas – Port Tangier – Rotterdam – Hamburg – Antwerp – London – Le Havre – Port Tangier – Salalah – Abu Dhabi – Jebel Ali – Ningbo.