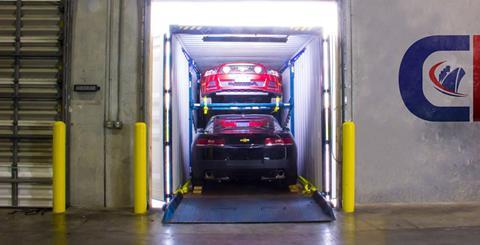 Containerised vehicle forwarder CFR Rinkens and GWSI, which specialises in warehousing and cross-dock services, have set up a centre for containerised vehicle shipping near the Packer Avenue Marine Terminal at the US port of Philadelphia (PhilaPort).
The new base will serve high-volume exporters buying vehicles in bulk at car auctions around the US. Each of the partners have said that they anticipate shipping thousands of containers in the first year of operation and then ramping up significantly over time.
Described as a state-of-the-art facility, its offer includes high-security storage for more than 1,200 vehicles. The service will include inspection reports and supporting photographic evidence.
GWSI's president Mike Gerace said: "The combination of CFR's experience with car-in-container shipping, GWSI's logistics experience, and our location near a port with quick turn times, gives us a real competitive advantage."
Both CFR of California, which specialises in containerised auto shipping worldwide, and Philadelphia-based GWSI, have been in the logistics business for more than 25 years.
The Port of Philadelphia (PhilaPort) runs port facilities along the Delaware River and recently expanded finished vehicle operations with Glovis America.