US driveline parts provider Dana has selected Transplace to manage its entire North American transport network.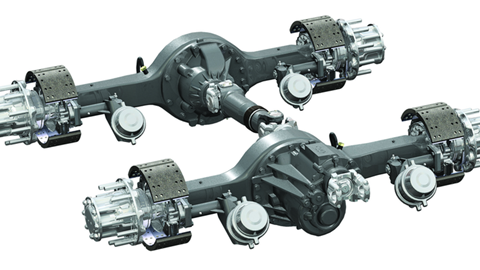 Transplace, which provides transport management systems, said it will provide artificial intelligence and machine-learning capabilities to support shipments for Dana across its different customers. Dana supplies driveline components to vehicle and equipment makers including Ford, FCA, GM, Renault/Nissan, Toyota, Tata Motors, VW, Deere and Daimler.
Transplace's transport management system (TMS) will provide the company with real-time shipment tracking and other advantages.
Frank McGuigan, Transplace's CEO, commented: "We are excited to begin a partnership with Dana to further enhance its supply chain automation, optimisation, predictability, and visibility."
Dana said it had chosen Transplace because of its industry expertise and the need to optimise its own supply chain operations to increase cost savings.
"Transplace's strategic, collaborative approach will also allow us to tap into best-in-class TMS technology and enhanced capabilities to truly drive improvements across our entire transportation network," said Tim Morrisey, Dana's senior global logistics manager.