Falken Tyre Europe has formally opened its new 40,000 square-metre distribution centre in Gengenbach, Germany, near the border with France.
The facility, which has a capacity of up to 450,000 tyres and will serve as a strategic base for Falken's European distribution operations, has been set up in collaboration with contract logistics provider Fiege.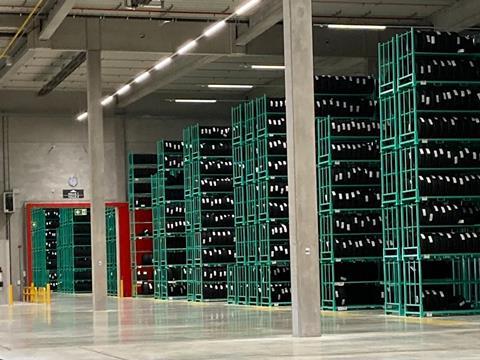 The centre receives 6,000 tyres daily, stored in four large halls, before being distributed to OEM and aftermarket customers.
"The opening of the logistics centre in Gengenbach was a very special moment for Falken and marks an important milestone for our European expansion," said Markus Bögner, COO and president of Falken Tyre Europe.
I am convinced that this logistics centre will bring direct benefits to OEM and trade customers not only in Germany, France and Switzerland, but throughout Europe and will form the basis for further growth."
The logistics site, built by the Fiege Real Estate division in Gengenbach, meets gold status recognised by the German Sustainable Building Council (DGNB). The facility utilises LED lighting, a photovoltaic system for electricity, infrastructure for e-mobility and a higher-level building control system that enables sustainable and cross-trade management.
The sustainable credentials of the site fall in line with Falken Tyre's other green initiatives, including its Smart Tyre product, which is manufactured with a view to the sustainability of the entire tyre production process and not simply the materials sourced for the tyre, according to the company.