Since the beginning of July Ukraine's government has prohibited the import of any vehicles or parts made in Russia, regardless of from where the shipment is coming or whether it is staying in Ukraine. The move is part of wider retaliatory sanctions on a range of products from Russia.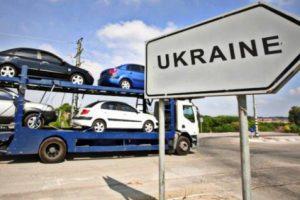 The Ukraine customs office has been instructed to check the certificates of origin for all finished vehicles at the border checkpoints both destined for the Ukraine market and those to be transited through it to the other countries.
The new policy is a response to Russian sanctions against Ukraine introduced by Russian prime minister Dmitry Medvedev on April 18 this year. Russia barred the import of a broad range of Ukraine products, equal to $250m per year. Ukraine's retaliatory sanctions are targeting $530m worth of products per year, according to estimates from the Russian Federal Customs Service (FCS). Finished vehicles account for $50m from this figure.
Ukraine's government originally planned to introduce a 5% import duty on vehicles of Russian origin but then switched to the full embargo because of deteriorating political relations with Russia; there have been reported violations of the ceasefire in Eastern Ukraine in the past few months.
Russian consultancy Avtostat estimates that vehicles assembled in Russia account for 5% of Ukraine's automotive market on average. The new restrictions will affect Russian carmakers, including Avtovaz and Gaz, as well as some non-Russian automotive manufacturers. In 2018, Hyundai, Kia and Volkswagen were exporting finished vehicles to Ukraine from their assembly plants in Russia, Avtostat said.
Given the 5% market share Russian-made vehicles accounted for in Ukraine the embargo will not entail any significant problems for the vehicle market, a percentage described as "miserable" by Oleg Nazarenko, president of Ukraine's association of automotive importers and dealers. On the other hand, the new rules do pose some problems for finished vehicle importers from other countries, since they have to prove that their products are not manufactured in Russia, Nazarenko said.
The new restrictions do not affect the movement of finished vehicles from the European Union to Russia because those movements were stopped in 2014. As of 2016, only one inland corridor is being used to move vehicle from Europe to Russia and that goes through Poland, according to transport and logistics provider Gefco.
Ukraine's automotive logistics industry has suffered heavy losses because trade disputes with Russia. The country's economic crisis is to some extent the result of the Russian annexation of Crimea and the following armed conflict in the eastern regions. Between 2014 and 2017 the overall fleet of automotive carriers in Ukraine shrank by a factor of three and numerous transport companies have left the business according to Gefco's division in Ukraine, in part because of the absence of vehicle volumes moving through the country.