Mitra Chem is using AI to develop iron-based cathode materials for lithium-ion batteries in reduced time to market and may signal GM's exploration of alternative battery materials to thwart ongoing supply shortages.
The Silicon Valley-based company's mission is to develop and commercialise iron-based cathode materials for lithium-ion batteries, to drive mass-market electrification for EVs and energy storage. Mitra Chem is the first lithium-ion battery materials manufacturer focused on shortening the lab-to-production timeline by over 90%, marking it out as a viable option for investment by the OEM.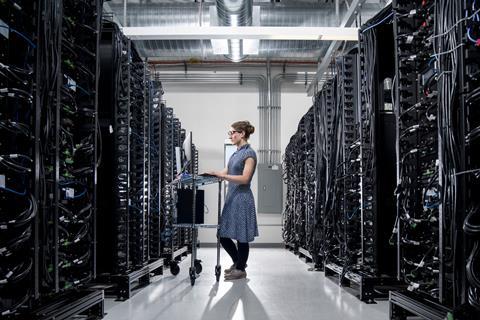 The Series B funding falls in line with GM's electrification plan and attempts to secure more capacity in the battery supply chain and processing capacity for key components. Mitra Chem's AI-powered platform and advanced research and development facility in Mountain View, California has the technological potential to accelerate GM's aim to make EV batteries more affordable.
Jeff Morrison, global purchasing chief at GM, recently told Automotive Logistics that the OEM was looking to create and strengthen partnerships with suppliers across chipmakers, battery materials and logistics providers, to create more stable and resilient supply chain operations. GM has also invested in battery production and critical materials, partnering with companies "to secure cathodes, expand material processing capacity and establish lithium mines in the US," while also seeking to expand "visibility and connectivity with upstream suppliers through supply chain mapping and advanced analytics".
Mitra Chem and GM will work together to develop "advanced iron-based cathode active materials […] to power affordable and accessible EV batteries compatible with GM's EV propulsion architecture, the Ultium Platform".
Gil Golan, GM vice president, Technology Acceleration and Commercialisation commented: "This is a strategic investment that will further help reinforce GM's efforts in EV batteries, accelerate our work on affordable battery chemistries like LMFP and support our efforts to build a US-focused battery supply chain.
"GM is accelerating larger investments in critical subdomains of battery technology, like cell chemistry, components and advanced cell production processes. Mitra Chem's labs, methods and talent will fit well with our own R&D team's work."
Vivas Kumar, CEO and co-founder, Mitra Chem said: "GM's investment in Mitra Chem will not only help us develop affordable battery chemistries for use in GM vehicles, but also will fuel our mission to develop, deploy and commercialise U.S. made, iron-based cathode materials that can power EVs, grid-scale electrified energy storage and beyond."
Shortages in key EV battery materials such as Nickel and Cobalt have caused bottlenecks across EV supply chains and manufacturing processes that have adversely impacted the EV market across the board. GM recently admitted that it continues to face delays in the ramp up of its EV models following automation supply issues for its battery module production.
Most recently, GM's luxury SUV Cadillac Lyriq model was said to be the hardest hit, but its Brightdrop vans are also impacted by the production issues – both of which use GM's new Ultium battery technology.