Transmec Group, which provides a wide-range of logistics services for the automotive industry alongside other sectors, is the latest company to announce it will work out of DP World's port-centric London Gateway logistics complex in the UK.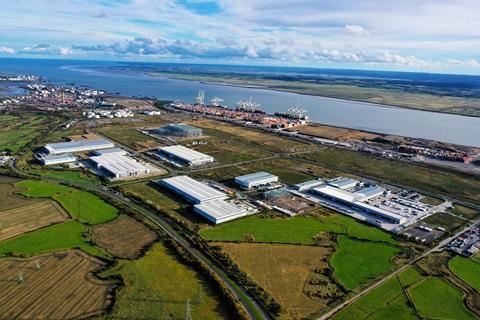 Transmec will be based in a purpose-built 14,000 sq. m distribution hub with access to ocean, road and rail links. The facility will be operational by 2023. Transmec joins 12 other companies at the London Gateway logistics park, located on the banks of the River Thames in the wider London port complex.
While it is still early to specify exactly what the distribution hub will be handling, the company did confirm that it is planning to build on its current logistics provision and is aiming to move automotive goods through its new facility at London Gateway.
"London Gateway is a fantastic site that will provide Transmec with the warehousing capacity and infrastructure it needs to meet growing demand from customers across the UK and EU," said Imran Mohammed, manager of Transmec UK's London branch. "We take pride in delivering bespoke solutions for international supply chains and serve a wide range of sectors, including fashion, automotive and leisure. Our move will enable us to take things to an even higher level."
In October last year DP World began building a fourth berth at the logistics hub which it said would increase supply chain resilience and create more capacity for the larger vessels. The company is investing £300m ($408m) in the berth. In the nearly ten years it has been operational at London Gateway, DP World has invested £2 billion in its UK operations.
"The logistics park's proximity to both a deep-water port and London cuts transport costs between port and distribution centre, and between distribution centre and markets, providing businesses like Transmec UK optimal control over their supply chains," said Oliver Treneman, park development director at DP World in the UK.
The logistics complex also has an on-site 5.5-hectare truck parking facility.
Read more about DP World's terminal and multimodal investments in Europe
Companies at DP World London Gateway logistics park
Ceva Logistics
Compagnie Fruitiére
DHL
Dixons Carphone
Halo Handling
Lidl
Made.com
P&O Ferrymasters
UPS
Ziegler
*Facilities coming online in next two years
London City Bond
Oasis
Transmec