The US and Japan have signed an agreement on the supply of critical minerals that will support electric vehicle (EV) battery production with immediate effect.
The 'Agreement Between the Government of Japan and the Government of the United States of America on Strengthening Critical Minerals Supply Chains' builds on the existing US-Japan Trade Agreement signed in 2019 and, according to the Office of the US Trade Representative "will strengthen and diversify critical minerals supply chains and promote the adoption of electric vehicle battery technologies".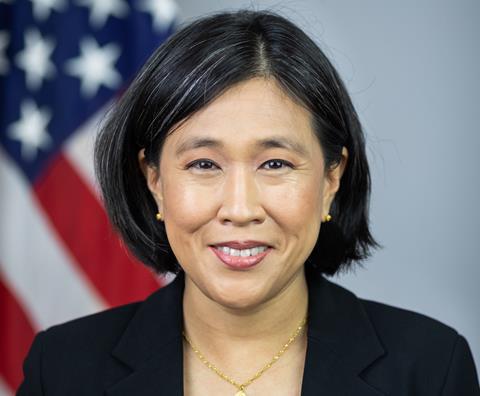 The US trade department said the agreement would facilitate trade and promote fair competition in sourcing critical minerals, while also ensuring robust labour and environmental standards. The US and Japan will also cooperate in efforts to ensure secure, transparent, sustainable, and equitable critical minerals supply chains.
The deal sets up a number of new areas for joint cooperation regarding EV battery critical minerals supply chains. They include the non-imposition of export duties on critical minerals, measures to reduce the demand for virgin material mining and processing, and the securing of labour rights in critical minerals extraction and processing, as well as addressing violations of those rights.
US trade representative Katherine Tai said the agreement was part of President Biden's commitment to building resilient and secure supply chains.
"Japan is one of our most valued trading partners and this agreement will enable us to deepen our existing bilateral relationship," she said. "This is a welcome moment as the United States continues to work with our allies and partners to strengthen supply chains for critical minerals, including through the Inflation Reduction Act (IRA)."
The Biden Administration signed a wide-ranging $750 billion health care, tax and climate bill into law on August 16 last year. Of the overall figure included in the IRA, $369 billion is directed at energy security and climate change.
Commenting on the latest agreement Honda welcomed the effort to strengthen mineral supply chains that are critical to EVs.
"Honda continues to localise and bolster our EV battery supply chain as we work to fulfill our vision of 100% electric vehicle sales by 2040," said the carmaker in a statement. "To reach this goal, it is essential to have a robust and resilient EV supply chain that includes access to critical minerals for EV battery components and materials."