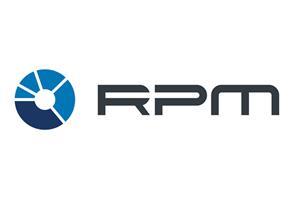 French, Spanish, Italian Markets
Gdansk / Amsterdam / Remote
Remove the Complexity from Logistics
RPM is one of the fastest-growing logistics companies in North America and Europe, servicing the Finished Vehicle logistics and Freight transportation industries. Leveraging a robust network of 50,000+ independent carriers around the globe, we deliver thousands of loads per month and hundreds of thousands of vehicles per year, addressing our customers' shipping needs by sourcing and developing capacity using our own proprietary technology tools and software. With our continued global expansion into new markets, we have expanded our 3PL solution-driven service offerings to include capacity planning, information technology, network design, strategic planning, and transportation services.
RPM made the Inc. 5000 list 8-straight years, Inc. 5000 Regionals three straight years, was named by Food Logistics as a Top Green Provider, is Great Places To Work® certified, made Crain's Private 200 Companies three consecutive years, Named by Transport Topics as a Top 100 Freight Broker four consecutive years in a row, awarded the honor of Entrepreneur Magazine's Top Company Cultures, Inc. Magazine's Best Workplaces, "Cool Places to Work in Michigan" by Crain's Detroit Business, named a "Top Place to Work" by Detroit Free Press, and we are 9001 ISO certified, 1401 ISO certified, and an EcoVadis rated supplier.
Our Core Behaviors
Honesty
Transparency
Trust
Vulnerability
Accountability
Our Ambition is…
To be known as the North Star of leadership development. That means we think of our "product" as deeply mature, awakened leaders whose job is to help the people we lead find their highest ambition through their work and through their own leadership.
Our Aim is…
To expand and evolve into the most reliable, consistent, and agile source of logistics solutions for our FVL and Freight customers. To transform the entire supply chain, from origin to destination, to be more efficient, effective, and sustainable. To become the solutioning source for digital logistics innovation for our clients, wherever they are going.
Your Role
The responsibility of a Business Development Manager (French, Spanish or Italian Markets) is to continue the growth of RPM`s customer base, in these countries. Acquiring new customers, supporting marketing initiatives, and planning and attending trade shows are the main components of the role. Establishing close relationships with customers (shippers) in the French. Spanish or Italian languages are key to being successful in this position. We are looking for people who bring experience in the Finished Vehicle Logistics space in France, Spain or Italy and can operate independently.
Do you feel you are the right person to help RPM grow further? Do you love the feeling when a prospect becomes our newest customer, and we start moving cars for them? Working as one big team with your colleagues in the Netherlands, Poland, Germany, and the United States is what gets you excited? Are you the one that we described, then RPM Europe is the right match for you!
This position may be performed remotely, anywhere in Europe, or from one of our offices.
Day-to-Day Responsibilities
Expanding our customer base through acquisition of prospect customers in France, Spain or Italy
Building relationships with customers and creating your own book of business
Assist customers with basic pricing and support requests
Support with Marketing campaigns and initiatives
Work closely together with our Customer- and Carrier Operations teams to provide best customer experience in the industry.
Maximizing customer satisfaction and company profits
Preferred Qualifications
Bachelor's degree or equivalent.
Excellent interpersonal and communicational skills
Entrepreneurial mentality and mind-set
At least 5 years of experience in the Finished Vehicle Logistics Industry in a sales or business development position
Able to work remotely or from one of our offices
Travelling to meet customers and / or partners may be required
Full working proficiency in English and French, Spanish or Italian
English is our business language, but we are always looking for multilingual candidates to join our international team.
Compensation and Benefits
We offer competitive pay and generous benefits, including:
Excellent (International) career growth opportunities.
Very competitive Base Salary and secondary benefits
25 days annual leave + national holidays.
Excellent working environment with talented people in an inspiring international atmosphere.
Be a Part of Something Bigger
To continue our incredible growth and achieve even greater success, we want smart, energetic, well-rounded candidates who thrive in a fast-paced environment. We understand our company's strength comes from our team of dedicated individuals who work better together, embrace change, who are tenacious, persistent, measured, disciplined, loyal, and value trust earned when the job is complete.
Come as You Are
RPM is an Equal Opportunity Employer. RPM does not discriminate based on race, religion, color, sex, gender identity, sexual orientation, age, non-disqualifying physical or mental disability, national origin, veteran status, or any other basis covered by appropriate law. All employment is decided based on qualifications, merit, and business need.
This job description is intended to define the general nature of the work performed by employees assigned to this role. It is not intended to be an exhaustive list of all responsibilities, duties, and skills of employees in this role. All our employees may be required to perform duties outside of their normal responsibilities from time to time.