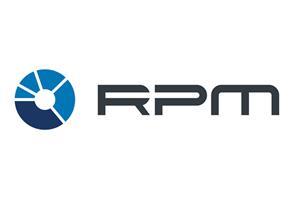 Gdansk, Poland
Remove the Complexity from Logistics
RPM is one of the fastest-growing logistics companies in North America and Europe, servicing the Finished Vehicle logistics and Freight transportation industries. Leveraging a robust network of 50,000+ independent carriers around the globe, we deliver thousands of loads per month and hundreds of thousands of vehicles per year, addressing our customers' shipping needs by sourcing and developing capacity using our own proprietary technology tools and software. With our continued global expansion into new markets, we have expanded our 3PL solution-driven service offerings to include capacity planning, information technology, network design, strategic planning, and transportation services.
RPM made the Inc. 5000 list 8-straight years, Inc. 5000 Regionals three straight years, was named by Food Logistics as a Top Green Provider, is Great Places To Work® certified, made Crain's Private 200 Companies three consecutive years, Named by Transport Topics as a Top 100 Freight Broker four consecutive years in a row, awarded the honor of Entrepreneur Magazine's Top Company Cultures, Inc. Magazine's Best Workplaces, "Cool Places to Work in Michigan" by Crain's Detroit Business, named a "Top Place to Work" by Detroit Free Press, and we are 9001 ISO certified, 1401 ISO certified, and an EcoVadis rated supplier.
Our Core Behaviors
Honesty
Transparency
Trust
Vulnerability
Accountability
Our Ambition is…
To be known as the North Star of leadership development. That means we think of our "product" as deeply mature, awakened leaders whose job is to help the people we lead find their highest ambition through their work and through their own leadership.
Our Aim is…
To expand and evolve into the most reliable, consistent, and agile source of logistics solutions for our FVL and Freight customers. To transform the entire supply chain, from origin to destination, to be more efficient, effective, and sustainable. To become the solutioning source for digital logistics innovation for our clients, wherever they are going.
Your Role
The responsibility of a Carrier Relationship Specialist is to build strong relationship with our carrier partners. These are the companies that move our cars and are the face to the customer. Your role is to ensure we have the correct carrier for shipment and that the carrier executes perfectly. Further expanding our carrier base as well as working closely together with our (internal) partners to ensure a solid and smooth end-to-end process is another aspect of the role. Ensuring shipments are pick-up and delivered timely, tools and applications are correctly updated is also part of the daily tasks.
Do you feel you are the right person to help RPM grow further? Working as one big team with your colleagues in the Netherlands, Poland, Germany and the United States is what gets you excited? Are you the one that we described, then RPM Europe is the right match for you!
The role is located in our Gdansk, Poland office.
Day-to-Day Responsibilities
Planning and coordinating the execution of shipping orders
Taking care of the correct flow of information and high quality of service to contractors
Building positive relationships with business partners
Optimization of logistics costs
Constantly expansion our carrier base
Collaborate with other operational team members to identify, develop and implement (new) processes
Preferred Qualifications
University degree or equivalent work experience
Excellent communication skills
Analytical and problem-solving skills
Good work organization and task planning skills
Must be a good team player
Ability to work well under pressure
Excellent knowledge of English language
Additionally, knowledge of the German, Italian, French or Spanish language will be a great asset
Compensation and Benefits
We offer competitive pay and generous benefits, including:
Excellent (International) career growth opportunities.
Very competitive Base Salary + Performance Bonus
Minimum 25 days annual leave + National holidays (depending on the country of residence).
Excellent working environment with talented people in an inspiring international atmosphere.
Be a Part of Something Bigger
To continue our incredible growth and achieve even greater success, we want smart, energetic, well-rounded candidates who thrive in a fast-paced environment. We understand our company's strength comes from our team of dedicated individuals who work better together, embrace change, who are tenacious, persistent, measured, disciplined, loyal, and value trust earned when the job is complete.
Come as You Are
RPM is an Equal Opportunity Employer. RPM does not discriminate based on race, religion, color, sex, gender identity, sexual orientation, age, non-disqualifying physical or mental disability, national origin, veteran status, or any other basis covered by appropriate law. All employment is decided based on qualifications, merit, and business need.
This job description is intended to define the general nature of the work performed by employees assigned to this role. It is not intended to be an exhaustive list of all responsibilities, duties, and skills of employees in this role. All our employees may be required to perform duties outside of their normal responsibilities from time to time.