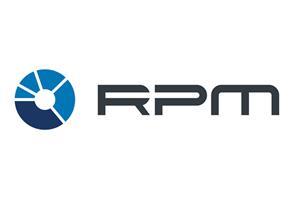 Amsterdam or Gdansk
Remove the Complexity from Logistics
RPM is one of the fastest-growing logistics companies in North America and Europe, servicing the Finished Vehicle logistics and Freight transportation industries. Leveraging a robust network of 50,000+ independent carriers around the globe, we deliver thousands of loads per month and hundreds of thousands of vehicles per year, addressing our customers' shipping needs by sourcing and developing capacity using our own proprietary technology tools and software. With our continued global expansion into new markets, we have expanded our 3PL solution-driven service offerings to include capacity planning, information technology, network design, strategic planning, and transportation services.
RPM made the Inc. 5000 list 8-straight years, Inc. 5000 Regionals three straight years, was named by Food Logistics as a Top Green Provider, is Great Places To Work® certified, made Crain's Private 200 Companies three consecutive years, Named by Transport Topics as a Top 100 Freight Broker four consecutive years in a row, awarded the honor of Entrepreneur Magazine's Top Company Cultures, Inc. Magazine's Best Workplaces, "Cool Places to Work in Michigan" by Crain's Detroit Business, named a "Top Place to Work" by Detroit Free Press, and we are 9001 ISO certified, 1401 ISO certified, and an EcoVadis rated supplier.
Our Core Behaviors
Honesty
Transparency
Trust
Vulnerability
Accountability
Our Ambition is…
To be known as the North Star of leadership development. That means we think of our "product" as deeply mature, awakened leaders whose job is to help the people we lead find their highest ambition through their work and through their own leadership.
Our Aim is…
To expand and evolve into the most reliable, consistent, and agile source of logistics solutions for our FVL and Freight customers. To transform the entire supply chain, from origin to destination, to be more efficient, effective, and sustainable. To become the solutioning source for digital logistics innovation for our clients, wherever they are going.
Your Role
Your role as the marketing intern would include assisting in content creation, strategy planning, and general support. As RPM grows internationally and locally, the marketing team is growing as well. We are looking for someone who is studying marketing, communications, or related field. You need to be willing to learn and be able to move with the quick pace of the industry.
Day-to-Day Responsibilities
Supporting the team with any of their marketing needs
Social media posting
Copywriting
Photography
Communicating with the marketing team at HQ
Preferred Qualifications
Enrolled in marketing or related field of study at a university
Photography skills
Copywriting experience or strong writing skills
Preferably fluent in English
Experienced with posting on social media
Works well with others
Organized and can meet deadlines
(Preferred) Knowledge about logistics/freight industry
Compensation and Benefits
We offer competitive pay and generous benefits.
Be a Part of Something Bigger
To continue our incredible growth and achieve even greater success, we want smart, energetic, well-rounded candidates who thrive in a fast-paced environment. We understand our company's strength comes from our team of dedicated individuals who work better together, embrace change, who are tenacious, persistent, measured, disciplined, loyal, and value trust earned when the job is complete.
Come as You Are
RPM is an Equal Opportunity Employer. RPM does not discriminate based on race, religion, color, sex, gender identity, sexual orientation, age, non-disqualifying physical or mental disability, national origin, veteran status, or any other basis covered by appropriate law. All employment is decided based on qualifications, merit, and business need.
This job description is intended to define the general nature of the work performed by employees assigned to this role. It is not intended to be an exhaustive list of all responsibilities, duties, and skills of employees in this role. All our employees may be required to perform duties outside of their normal responsibilities from time to time.