The coronavirus pandemic is having a major impact on the warehousing options available to companies, not least in the automotive industry, which is built on lean supply chains and just-in-time delivery.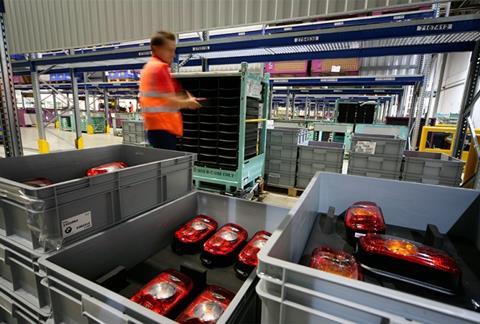 With a global automotive market of just over 10%, Hellmann Worldwide Logistics deals with inbound production material and the distribution of spare parts. While the spare parts are still moving to service centres, inbound parts largely have nowhere to go. However, as Jochen Freese, chief commercial officer (CCO) at the company confirms, the supply chain is not built for large numbers of huge warehouses in which to stock them.
"The automotive supply chain is lean with not a lot of storage," Freese told Automotive Logistics. "We still have traffic on the water and the rail coming in, and one of the priorities we see now with our customers is to find solutions to keep that stock somewhere for a period of time before production ramps up again. It can be done, but it's a big priority," he said, adding that as well as exploring its own network, Hellmann is "going out to market" to find short-term warehousing options.
Most passenger planes are grounded at the moment and nearly half of the air freight on a global basis is gone or dramatically reduced.
"In the inbound to production chain bookings have been significantly reduced and air freight movement is completely zero," said Freese. "It's true that because of the closure of plants, not only in Europe, but, for example, in South Africa and Mexico, bookings have virtually stopped completely.
"There are only a few exceptions where customers are still rebalancing the network and moving certain parts, but it's an intense impact we are seeing – it's a fundamental change."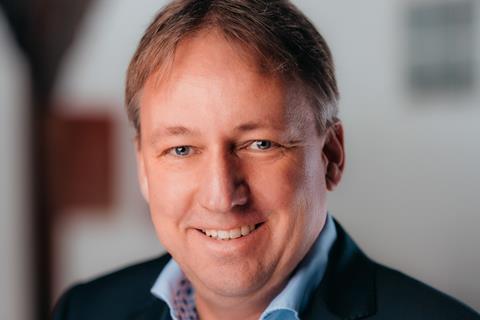 Aftermarket not an afterthought
While the aftermarket is affected by border waiting times and constant changes to schedules, it is, according to Freese, still running with no major failures, so far.
"It just takes a lot more management, time and effort to manage the supply chain, but we're not to the point that it's bringing things to a standstill or parts are not moving," he said.
During this pandemic, the aftermarket is vital to keep the emergency services moving. Following the news that Fiat Chrysler Automobile (FCA) had lost a worker to Covid-19, the company announced that its official global parts and customer care provider Detroit-based Mopar Parts is continuing to operate, using volunteers.
"The Mopar parts distribution centres (PDCs), which have been deemed essential to keeping first responders and commercial vehicles on the road, will continue to operate with paid volunteers," the company said in a statement.
News of the death came hours after FCA said plants across the US and Canada, as well as its Detroit-based headquarters operations and construction projects, would stay closed until April 14, "dependent upon the various state stay-in-place orders and the readiness of each facility to return to production".
Meanwhile, Ford, Toyota and Honda also announced plans to extend closures. Ford also said it would extend its closure until April 7.
Ready for ramp up
Regarding the future, Freese conceded it was difficult to predict. "Every customer has their own plan. Some will shut down factories for two weeks, others for a month, but we are planning with them," he said.
"We're looking into cost measurements and the German government is also providing support to reduce labour costs for a period of time," he added.
Hellmann is continuing to use its global electronic data interchange (EDI) and API operating systems for supply chain visibility, but it is the Hellmann team that is making the biggest impact and Freese said it was important to keep the right people on board to ensure the company could adapt and ramp up quickly when the situation changed for the better.
"Their planning and creative solutions – their ability to come up with alternative routings, get different capacity or see where we're closing down operations, and be flexible enough to see how we can deal with teams working from home – that is making the biggest difference."