Aston Martin Lagonda is set to use luxury electric vehicle (EV) specialist Lucid Group's battery and electrical supply systems as part of its new EV platform.
Through a strategic supply agreement, Lucid will give Aston Martin access to its technology for BEVs, including electric powertrain components and battery systems, to help Aston Martin reach its target to launch its first BEV in 2025.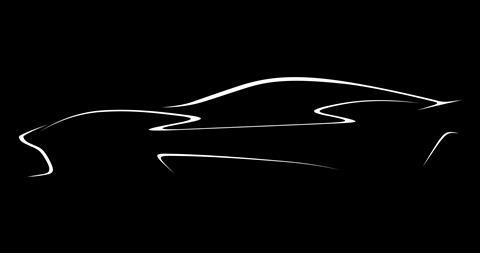 In return, Aston Martin will issue 28,352,273 new ordinary shares and make phased cash payments to Lucid, making it a c.3.7% shareholder. The combined value of the shares and payments will total around $235m.
Aston Martin is also continuing its strategic agreement with Mercedes-Benz for its EV technology.
Lawrence Stroll, executive chairman, Aston Martin said the proposed agreement is a "game changer" for EV-led growth at the carmaker. He said: "Based on our strategy and requirements, we selected Lucid, gaining access to the industry's highest performance and most innovate technologies for our future BEV products."
Roberto Fedeli, chief technology officer, Aston Martin said: "The proposed agreement with Lucid forms a significant pillar of our electrification strategy, providing Aston Martin with access to the industry's leading powertrain and battery systems technology. Combined with our internal development, this will allow us to create a single bespoke BEV platform suitable for all future Aston Martin products, all the way from hypercars to sports cars and SUVs."
Four new Aston Martin BEVs will be launched beginning in 2025, with each of the four models an addition to the current range. The carmaker aims to make its core range fully electric by 2030. This is a pillar of its 'Racing. Green.' sustainability strategy and part of its overall £2 billion investment in technology.
Fedeli added that Aston Martin will continue to expand its inhouse powertrain capabilities.
The agreement with Lucid is subject to shareholder approval, although three major Aston Martin shareholders have already agreed to back it. Yew Tree Overseas and the Yew Tree Consortium, which owns approximately 21.1% of the company, and Geely International and Geely Group, which own around 17.6% of the company's shares, have irrevocably agreed to vote in favour of the deal. Mercedes-Benz, which owns approximately 9.4% of the company as of this week, has also agreed to vote through the agreement.
Aston Martin and Mercedes agreed this week to continue their long-term strategic cooperation which was first entered into in October 2020. The agreement, which originally allowed Aston Martin access to Mercedes' technology for EV, ICE and hybrid vehicles in exchange for shares, has been amended to allow the two firms to discuss future access to technology for cash.
Franz Reiner, non-executive director, Mercedes-Benz, said the amended agreement is the "best of both worlds". He said: "It ensures that Aston Martin continues to have access to a wide range of Mercedes-Benz technologies, while at the same time giving the iconic British carmaker the opportunity to explore new opportunities which fit its specific needs."
Aston Martin's Stroll added: "This amendment provides clarity and will see both companies continue our long-standing relationship, providing us with access to Mercedes' world-class technologies as we bring our new range of breath-taking products to market over the coming years."
With access to both Lucid's and Mercedes' technology, Aston Martin's future EVs will have advantages such as increased battery system efficiency, which brings major benefits in terms of packaging and mass, inverter technology that controls the rate and efficiency of energy discharge and recouperation, and twin motor technology that facilitates tuneable four-wheel torque vectoring.
Aston Martin said that active aerodynamics and drag reduction will play an increasingly significant part in enhancing the efficiency and extending the range of BEV models. Likewise, intelligent powertrain management will extract the most miles from each charge, with longer performance as the overriding objective in the carmaker's BEV development.
In January, Aston Martin's potential deal with Britishvolt to design, develop and industrialise battery packs fell through when Britishvolt collapsed. The two companies had signed a memorandum of understanding (MoU). According to Aston Martin, it did not affect the carmaker's timings for the launch of its first BEV targeted for 2025.
Last August, Lucid appointed Steven David to its newly created role of senior-vice president of operations. David heads the supply chain, logistics, manufacturing and quality divisions at the carmaker.