GM will restart production of its Chevrolet Bolt electric vehicle (EV) at the Orion plant in Michigan, US, in the first week of April this year, after a closure of almost six months.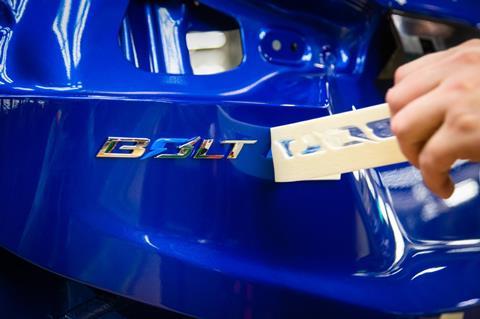 The carmaker closed the plant on August 23 last year because of a number of vehicle fires resulting from a fault in the original lithium-ion battery supplied for the car by LG Electronics. There were successive delays in restarting the plant through the rest of the year because of continued battery supply difficulties.
LG Electronics reimbursed GM for costs and expenses associated with the recall of Bolt EVs to the tune of $1.9 billion.
Now GM has said the supply of new batteries from LG Electronics is secure and production can start again in earnest while it continues to replace batteries in the Bolt recalls.
"We appreciate the patience customers have shown throughout the recall," said a spokesperson for GM. "While continuing to complete module replacements, GM will resume production at its Orion Township plant the week of April 4, 2022. We remain committed to Bolt EV and EUV, and this decision will allow us to simultaneously replace battery modules and resume retail sales soon, which were strong before the recall."
The spokesperson went on to say that the decision to idle Bolt production over the past months had enabled GM to prioritise battery module replacements and make them available to customers who were in priority groups.
"While many have scheduled appointments with their dealers, some have not," added the spokesperson. "We're continuing to complete more replacements each day. As a result of this progress and our supplier's ability to provide more module production, we feel confident we can balance replacements along with new retail production." 
GM has a separate joint venture with LG Energy Solutions (another subsidiary of LG) called Ultium Cells for the development of EVs in the US. That partnership is investing $4.6 billion in two battery cell manufacturing facilities currently under construction in Lordstown, Ohio, and Spring Hill, Tennessee. 
Read more about GM's goals for EV production in North America and how closer integration with its battery suppliers is key to its success.