India's automotive industry is set to become the third biggest in the world but its growth is testing the infrastructure to the limit and bringing a high level of complexity to the supply chain. There are also big changes ahead related to tax policy and equipment legislation, which bring their own challenges
There are several important factors that affect the logistics supporting India's growing automotive sector. The move toward greater use of multimodal logistics in a country traditionally dominated by road is one. A greater emphasis on building value into the logistics services on offer is another. But crucial to the success of the logistics services being offered to carmakers across road, rail and ocean is an urgent improvement in the nation's infrastructure.
According to figures presented at last week's Automotive Logistics India conference in Gurgaon the country is heading towards becoming one of the world's top car producing nations by 2020. After a two-year slump, the market is recovering well. India is currently making 25m vehicles a year with growth set at 7.5% against the global average of 2.2%, according to figures from analyst firm IHS Markit, and the automotive industry now accounts for 45% of India's overall manufacturing GDP.
One of India's top carmakers, Mahindra & Mahindra, believes the country could become the third biggest global automotive player by as early as next year. Devendra Bharambe, deputy general manager of demand chain management at the company, said India was expected to jump three places in terms of vehicle production to become the world's third largest manufacturer in 2017. The sector's gross turnover is currently $600 billion, which accounts for 7.1% of India's GDP. Added to that is the fact that the component industry in India is heading for a turnover of $100 billion in 2020, a massive increase on the $35m it was worth in 2014.
There are several factors supporting this rate of recovery, said principal analyst for world markets automotive at IHS Markit, Anil Sharma. One is the slump in the price of oil – a blessing for India because the country imports 80% of its domestic oil consumption. Inflation has eased in response and interest rates have come down. These are all positive for the customer base where pent-up demand is gradually leading to a rise in sales across vehicle segments, including the compact SUV segment, which has grown to account for 34.4% of sales. Compact SUV sales in 2012 were just 6,100 but that figure leapt to 378,400 units this year. It may be unlocking slowly but there is a lot of potential for sales in a country where only 26 people out of a 1,000 own a light passenger vehicle (compared to 136/1,000 in China or 831/1,000 in the US).
Growth means complexity
Along with this growth comes greater complexity. There are now more than 200 model variants on the Indian car market and the product lifecycle is getting shorter. New models are coming along with greater frequency, which is putting pressure on the inbound supply chain in the areas of transport, handling, storage and packaging. Greater standardisation and visibility is required, and there is an emphasis on new models for network design and planning.
Amlan Bose, Ford's vice-president of inbound logistics, exports and customs operations for Asia Pacific, explained that the carmaker was rolling out a fourth party logistics provider (4PL) model across its inbound supply chains in India, as part of a plan across Asia Pacific.
According to Bose, the 4PL arrangement has not only brought efficiencies in network engineering and equipment utilisation but has also been an important part of Ford's step towards using supply chain and logistics data in a more strategic way, including the use of advanced analytics.
DK Rai, director of automotive sales for Chep India, said packaging was also an area ripe for collaboration on establishing greater standardisation for the benefit of more efficient inbound supply. He said there were 800,000 different packaging 'footprints' being used by OEMs in India at the moment and gave the starkly contrasting figure that these could all be replaced by 8-10 standards that would meet 95% of the industry's needs on inbound delivery. The savings on waste and pollution were obvious but Rai said the carmakers needed to play a big part in pushing for change.
"One request I would make is to the OEMs: you have to play a very active role," he said. "We need to look at the total cost of ownership and drive by the OEMs on this is critical."
Tracking focus
There is also greater complexity on the outbound side of the business. Anand Venkateswaran, senior general manager of sales logistics at Hyundai Motor India, revealed that the company had started using a new tracking technology in the last few months as part of the "very important need for investment in the right direction".
"We are involved in moving cars across the length and breadth of the country but [did not] have a complete tracking solution for our vehicles going outbound," said Venkateswaran. "Over the last few months we have one developed a solution."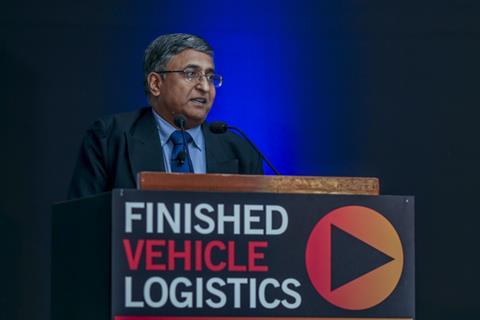 That [undisclosed] investment was carried out in collaboration with its various service providers and used the same platform to get information from different GPS sources to compare what it had already ascertained using Google, he said.
"It was an uphill task but things started falling into place and today we are confident that the investment in this product was fully justified," said Venkateswaran. "Within a year the cost will be fully recovered. That sort of investment is of paramount importance."
The carmaker has also employed technology to locate vehicles within minutes at its plant-based storage yards, which at certain times of the year can be stocked with 40,000 units of inventory.
Efforts to improve infrastructure
However, while there are positive signs for growth and signs of investment in the technology required to deal with the complexity of today's automotive supply chains in India, all is not well with the transport infrastructure and equipment expected to support it – and the resulting inefficiency is leading to higher freight costs
India is ranked 35th on the global logistics performance index out of a total of 54 places and according to CM Mahendran, manager of purchasing at Renault Nissan, will need $1 trillion to improve its infrastructure and make it competitive. India lags behind its competitors on road, rail, ocean and air, according to figures produced by Mahendran, though rail has seen an improved performance rating that could be attributed to good rail connectivity across the length and breadth of the country. It remains, however, a nascent mode for automotive and only accounts for 3% of traffic according to Upendra Chandra Joshi, executive director of freight marketing at the Railway Board of Indian Railways.
On the road network, which is the second largest in the world, national highways only make up 2% of it but have to carry 40% of the total traffic (65% of freight traffic), meaning there is severe congestion. Road transport is 30% more expensive than in developed Western countries because of inefficiencies caused by multiple factors including congestion, potholed roads, delays at checkpoints and toll stations, and underperforming equipment. However, India's road transport and highways ministry has launched an initiative to build 40km of new road a day, every day between this year and 2017. The National Highways Authority of India is targeting 8,000km in the fiscal year, with an additional 7,000km planned for upland areas by the Industrial Development Corporation.
Rail and waterways, meanwhile, are 70% more expensive to use than in more developed countries, noted Bharambe. Rail freight rates are some of the highest in the world because Indian Railways subsidises passenger tariffs at the expense of freight. The rail network, which is the third largest in the world, is already saturated and there is a low level of throughput, along with long and irregular transit times and poor terminal quality.
However, there is now some momentum behind efforts to improve the use of rail for automotive freight, including for finished vehicles. Thanks to a new rail policy several years ago, India now has more updated designs for rail wagons with much higher capacity than the existing modified passenger carriages (NMG) mostly used by Indian Railways to move vehicles. So far, India has around nine 'rakes' of such equipment available for vehicles in the country; six are operated by APL Vascor Logistics, and three by Maruti Suzuki.
Last year on the rail network, 708 trains moved automotive traffic compared to 449 the year before, a 36% rise. Of those volumes, two-wheeler vehicles, which still make up 79% of the sector, accounted for 46% of the units moved, with passenger cars accounting for almost 43.5% and commercial vehicles making up just over 10%, according to figures from Indian Railways, the state-owned rail provider. Despite the current 3% take up of total automotive shipments studies by Indian Railways indicate that as much as 25% of automotive traffic could go by rail.
Joshi said that production and consumption patterns showed there was substantial demand for moving vehicles well over the current average of 500km, which would make rail transport a viable alternative. By 2025, he said, rail could be moving almost 13m vehicles, including 10.1m two-wheelers and 1.9m passenger vehicles. For that to happen however, Indian Railways needs collaboration with and investment from the private sector.
Inland waterways
There has also been interest in increasing multimodal transport by water, including a number of trials in coastal shipping over the past year, although it has yet to take off significantly because of inadequate infrastructure and what was an unfavourable tax regime. However, as reported in September, India's major ports are to introduce a discount of 80% for two years on vessel-related charges for coastal vehicle movements in an attempt to boost automotive sector demand for coastal transport. This followed a move in June when the Indian port of Mumbai reduced vessel-related charges for ro-ro traffic by around 10%, again in an effort to encourage the coastal movement of vehicles.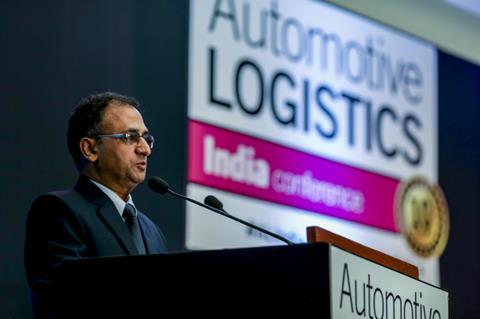 For the first time in modern history, the Indian government is also keen to see freight moving more on the country's rivers and inland waterways.
Shrikant Mahiyaria, member (traffic) at the Inland Waterways Authority of India (IWAI), part of the Ministry of Shipping, told delegates at this year's conference that on top of the five national waterways the government has marked out for freight transport, another 106 have been identified for development. Inland waterways are only useful if they have intermodal terminal links and there are currently three major terminals being built to connect road and rail, with several smaller terminals planned as well.
"The way forward is to make the rivers navigable, to undertake infrastructure development including terminals, and to make vessels available for bulk movements and the automotive industry," said Shikrant.
The longer transit times that are currently typical of movement on India's rivers are set to come down within the next few years, with improved navigation and better lock technology, he added.
Mahendran showed that the country's port infrastructure, which was critical if India was to build its export trade, was weak and technologically inadequate, especially for the automotive industry.
India's major ports are to introduce a discount of 80% for two years on vessel-related charges for coastal vehicle movements in an attempt to boost automotive sector demand for coastal transport. This followed a move in June when the Indian port of Mumbai reduced vessel-related charges for ro-ro traffic by around 10%, again in an effort to encourage the coastal movement of vehicles.
What was crucial for the future of the ports, however, as with all the other modes that were currently underperforming, was a growth in public private partnerships (PPPs). He said there needed to be more dedicated terminals, including for coastal vessels. Wharfage fee concessions and a "rationalisation" of bunker prices were also needed to bring the ports up to standard, according to Mahendran.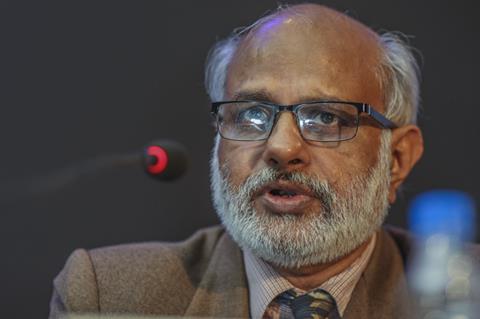 Logistics cost is not that bad
However, while logistics was seen to be currently underperforming, the widely propagated claim that logistics costs in India were around 14% of its $2 trillion gross domestic product (GDP) – and therefore much too high – was contested at the conference. Jasjit Sethi, CEO of TCI Supply Chain Solutions, said the figure was based on flawed calculations.
A number of carmakers at the conference said logistics costs were too high and stressed the need for collaboration between themselves and the logistics providers to bring expenditure on logistics down. Thanks to widespread inefficiency, all modes of transport are said to be comparatively more expensive than in more developed economies.
Ford's Amlan Bose, vice-president of inbound logistics, exports and customs logistics, compared the share of total GDP that logistics accounted for, which he put at 14-15%, with figures for Europe (7.2%) and the US (8.3%).
"I think this is a national waste, and I would take it further and say it is a national shame for a country like India with such scarce resources that 14% of our GDP is going on logistics," he said.
Bose said it was a compelling assignment for all gathered in Gurgaon to look for ways of reducing the logistics share of GDP expenditure for the benefit of the industry, the economy and the country, not just for an individual company's market share.
However, the figure of 14% of GDP was too high, according to Sethi, who suggested it was closer to 9%. Part of the misconception is down to the fact there simply is not enough documented evidence from the thousands of unlisted SMEs to get an accurate figure. But 14% is also a flawed figure, according to Sethi, because GDP is composed of three main contributing sectors: agriculture, industry and services, and countries with a high level of services, such as the US (accounting for 78% of GDP) do not require the same expenditure on logistics; industry accounts for a 20% sector contribution. By comparison, in China logistics accounts for 24% of GDP because China is mainly a manufacturing economy.
India's economy is more evenly split between services, and industry and agriculture combined, but rather than logistics costs as a percentage going down, they are more likely to go up. That is something worth considering in light of the predictions made this summer by India's finance minister, Arun Jaitley, who said the economy would more than double to $5 trillion in "a matter of a few years".
Government reforms will push manufacturing development and transport and logistics will require investment to support it.
"Today we have the most obsolete trucks in the world, we have the most lowly paid drivers, we overload and if you look at the warehouses, they are choked everywhere," noted Sethi. "If the logistics costs are high now, what are we going to do? The only way costs are going to go is higher."
The fact is, they are not as high a percentage of GDP now as is widely believed, if one looks in detail at the figures. If the figure is closer to 9% then logistics expenditure is already $44.1 billion less than it would be at 14% of GDP. This is based on savings assessed by Indian Railways.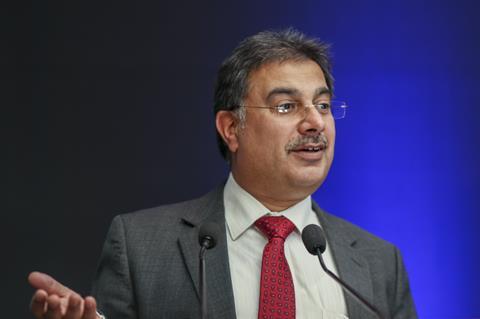 Referring to data from the Union Budget and the Economic Survey, both of which are published by the Indian government, Sethi extrapolated from the share of transport the inventory and administrative costs in comparison with the US, finding that the actual share of GDP that logistics accounted for was around 5% below what it was widely perceived to be, based on figures for 2014.
"I would request that everybody in this room have a look at the Indian Budget and Economic Survey before they start bandying this 14% figure around," said Sethi. "Someone came up with that figure in 2001 and it has been going all around since then. Have a look at [the latest] figures and then we can talk about cost [because] if it is very high then we need to look at it very seriously."
Transformations due in April
There are two major developments that will have a significant impact on the Indian automotive logistics sector in the near term, both of which will be in effect by April next year. One is the forthcoming Goods and Services Tax (GST), an indirect tax that will be imposed on all goods and services either produced in, or imported into, India. It offers opportunities for vehicle and parts moves in what will effectively be more of a single market across the country.
The other is the new Central Motor Vehicle Rules (CMVR) 2016, which will standardise a car carrier trailer length of 18.75 metres and prosecute those who fail to comply.
Both subjects were central to discussions at last week's conference as both have some far-reaching implications for the industry.
The GST, which has long been under discussion, will replace India's traditional tax structure under which states and central governments impose taxes separately. It is the biggest tax reform in India for the last 60 years. It will impact on India's domestic logistics costs, including transport and insurance, and has the potential to transform the country's domestic logistics and make it easier for manufacturers to move freight across internal state borders.
The price of a particular model should become uniform across all states in the new system, which is a win-win for manufacturers, dealers and customers. From the outbound perspective, the GST has the potential to change how finished vehicle volumes are moved around India.
According to Venkateswaran of Hyundai Motor India, it could lead to a greater use of hub and spoke distribution because it will be easier to move vehicles closer to point of sale and store them at regional distribution hubs. That could lead to more frequent order fulfilment and greater supply chain agility in the distribution system to maintain a constant flow of vehicles to the dealer, he said. It means being able to supply a car to the dealer in 24-72 hours compared to the 10 days it takes on average to get from order to delivery from the factory. It will also mean lower order lots at the dealers and less congestion at plant storage yards in comparison to the direct distribution model from plant to dealer. Regional hubs have the merit of providing additional storage space for dealers and hence a reduction in the holding cost for those dealers.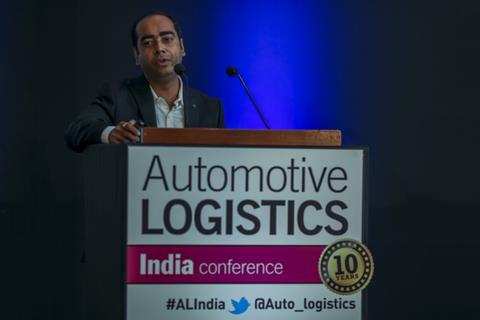 Logistics providers at the conference also suggested that the potential for the hubs might go beyond transport and distribution, with the opportunity to convert central storage hubs into value-added centres for post-production operations and accessories.
However, the hub and spoke model is something that will bring additional cost, both in terms of the OEMs' required working capital and the handling cost at the regional yard, said Venkateswaran. It could also negate any savings on the standardised sales price of the car being moved. Carmakers could find it more cost-effective sticking to a direct distribution model from factory to dealer.
"Every movement from OEM factory to a hub will be treated as supply and in the definition of supply it is going to be taxed," said Venkateswaran. "It will also result in a lot of cash being locked up because any SKU at any point will be GST-paid stock. The sale that is effected from the hub will be accounted for as a sale while the movement to the hub will be only accounted for as a stock transfer," said Venkateswaran, meaning that carmakers would see an additional tax on transport and storage.
Venkateswaran explained that the incremental costs associated with the hub and spoke distribution model could add up to 5,975 rupees ($88) to the price of a small passenger vehicle.
Under GST, passenger vehicles will be taxed at 28% (possibly higher for the luxury end of the market), meaning a car with a basic cost of 500,000 rupees ($7,360) will cost an additional 140,000 rupees ($2,060). Taking into account the five days on average it would take to get the vehicle to the distribution hub and the 19 days on average it would be sitting there, interest at 12% on the working capital adds another 1,105 rupees. The handling cost to the hub and its storage there adds a further 2,000 rupees with the 28% GST on the cost of handling. Moving a vehicle from Chennai to Delhi, for example, would also add a further 2,000 in transport costs.
That rate could dash industry hopes of making vehicles affordable and exploiting the potential for higher car sales, unless it is applied evenly across the segments. Smaller cars have until now been subject to a lower tax but this will disappear under the new GST system.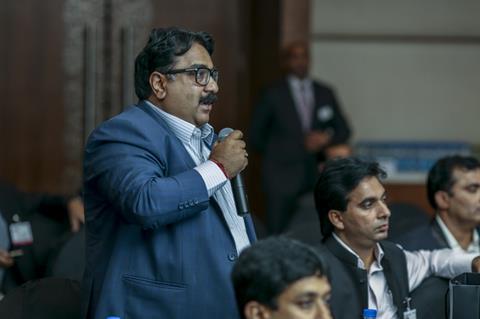 [sta_anchor id="6"]Greater efficiency in the wake of CMVRMeanwhile, for the first time India's CMVR, which is issued by the Ministry of Road Transport and Highways, has included a regulation on the size of car carrier trailers, establishing a legally enforceable length of 18.75 metres. There are additional requirements for car carriers to have speed limiters restricting their speed to a maximum of 60kph and for the use of rear-facing camera systems.
The standard, which will be enforced from next April, addresses safety and quality concerns that have typified finished vehicle transport in India for years. Trailer lengths have varied and been anything up to 22 metres in length.
However, the reduction in size means that each trailer will be limited to the number of cars it can carry, which is around eight (especially given the rise in the compact SUV segment). Carmakers estimate it could mean a significant reduction in capacity, not helped by the investment required in the short term by the carriers, the majority of which are small to medium in size. To compensate, carmakers and transport providers are looking for greater efficiency in the use of the equipment, including more backhauls and greater collaboration on shared loads amongst the OEMs.
"From April 1st we will have a unified standard in terms of car carriers, which has not been seen in the last two decades," said Hyundai Motor India's Venkateswaran. "Obviously there will be several advantages and it is going to be a win-win situation for everyone [but] essentially what we need is a good OEM-to-OEM collaboration." Anand added that this collaboration also had to happen between the OEMs and third party providers and applied to all modes.
"All these things have to co-exist and if you look at the collaborative logistics model, whether trucks, rail wagons or ro-ro vessels, we need common stockyards and a common choice of ports [amongst other areas]."
That need for collaboration was reiterated by Nidhish Kuchhal, general manager of outbound logistics for Mahindra & Mahindra, who added that, with regard to the CMVR rule the industry also needed to incentivise other players into the sector to bring efficiencies and a value-added service, or what he termed a "transport-plus" service offering. Increased asset utilisation and logistics cost reduction were essential as the car industry grew, he said.
The significance of that collaboration and the compensation for the capacity shortage was highlighted by Hero Motor's head of supply chain, Deepak Sharma. He said that while India had 16,000 vehicle-carrying trucks on the road, it could do the job with 11,000 if there was better OEM collaboration on shared loads.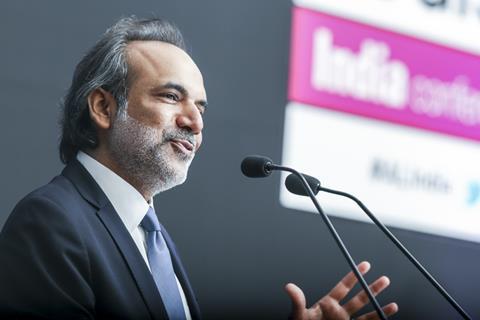 "There is already a surplus capacity," noted Sharma. "Once weimprove productivity we can solve the problems and reduce the cost, too. Once you have collaborative logistics, the cost will go down substantially. Our trials have shown that."
What is also important for the transport providers is a transparent costing structure. Vipul Nanda, director of Mercurio Pallia Logistics and president of India's Car Carrier Association, asked the carmakers present in Gurgaon this year for exactly that.
"Since we have come to a conclusion on the CMVR and the standardisation will be in place, can OEMs and LSPs work together on a transparent costing that can be standardised for the industry?" asked Nanda.
Hyundai Motor India was all for it but Venkateswaran was also keen to stress that costing was dependent on supply and demand.
"The rates for transportation the world over depend on the demand and supply of vehicles in any geography. So, while the costs could be extremely transparent and we could work out the standard based on the actual cost of operation, and the margins we would like to operate with, the competitiveness of freight in a particular region would depend totally on the demand and supply," he said.
There are three main automotive clusters in India, in the north, west and south, and Venkateswaran pointed out that in each of these, demand and supply could be extremely different, which would affect the price Hyundai was willing to pay service providers.
Vipul Nanda was also eager to find out where the carmakers stood on their commitment to the use of standardised car-carrying equipment, once the rule was enforced next year. Given the investment car carriers were now having to make in new equipment and the fact that they would have less capacity per transporter, any suggestion that they would still have to compete with non-compliant equipment was out of the question, he stressed.
"That is taken for granted," said Venkateswaran,"because the government would come down heavily on transport companies that use non-dimensional vehicles. There will be full support from all the OEMs.
Volatility and complexity are here to stay
This year's conference revealed that while there were challenges in terms of infrastructure, India had laid down some important policy initiatives that were going to drive change for the better across the automotive industry. With the right support from private logistics partners, which would drive developments in multimodal delivery, the next decade would be a fruitful one for the sector, securing it within the top three car-making nations in the world.
India's automotive mission plan for the next ten years embraces a bold vision for automotive growth of three to five times what it is now. That growth in passenger and commercial vehicles over a market traditionally much stronger in two-wheeler sales is a big part of the vision going forward. Exports of both parts and cars will also be a big factor in the future of the industry.
However, there was a note of caution when looking forward in light of recent global political developments such as the election of Donald Trump as US president, which was confirmed as Automotive Logistics India was in full swing. Rajiv Bajaj, CEO and managing partner at Nomura Research Institute, said that result was just one example that proved global markets were not performing in the way they used to do. He said such volatility, uncertainty, complexity and ambiguity were here to stay.
One of the biggest concerns in light of recent developments, including the US presidential result and the UK's vote to leave the European Union (EU), is the risk associated with growing protectionism. As Bajaj pointed out, the US has been the home of free trade but there is now a large rhetoric on visas. He said nervousness about the new leader in the US and the growing protectionist rhetoric would affect political decisions in India.
There were also domestic macro-economic factors that would impact the industry in India, Bajaj said.
"Look at what the OEMs are facing," he said. "They are going through a lot more complexity in India than they imagined. Part of it is regulatory. The underlying macro-economic factors such as motorisation, increasing household income and rapid urbanisation are all playing their part in the development of the industry."
Air pollution and emissions control were more important than ever, he added – and that was seen dramatically during the conference when Delhi became the most polluted city on earth doubling the hazardous level of particulate matter to more than 750 micrograms per cubic metre.There were lots of challenges ahead, said Bajaj, who recommended bringing in more flexibility to operations to deal with the volatility that was here to stay.
But for Ford's Amlan Bose, there was a good side to disruption – in fact, from the point of view of innovation, it was exactly what the industry needed, he said.
"Everything is going right for India right now but we need some disruptive changes so we can announce the next big move forward and make things more efficient," he confirmed. "Collectively we owe India a disruptive innovation to make the next leap forward."
Automotive Logistics India is part of the global Automotive Logistics series of conferences
The next conference in the series is Automotive Logistics South America, which takes place in São Paulo, Brazil, on December 6th this year
The next conference in North America will be the 2017 Automotive Logistics Mexico conference January 31st – February 2nd in Mexico City